Getting to Know Us
The base of Pizza Pizza´s success rests on a foundation of attitudes, beliefs, values and goals shared among its talented network of employees.
Thanks to a culture that is open, respectful, compassionate, performance driven and socially responsible, the Pizza Pizza family continues to grow, satisfying more and more Canadians every day.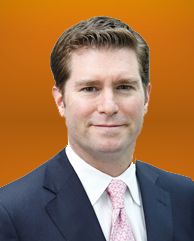 Paul Goddard
President & CEO, Pizza Pizza Limited
Paul Goddard holds a Bachelor of Science degree with Honors, Mechanical Engineering, from Queen's University, is a licensed Professional Engineer, and holds an MBA from London Business School, United Kingdom.  Paul joined Pizza Pizza in 2009 as Chief Information Officer and Vice President, Enterprise Development, before being appointed Chief Executive Officer in 2010. 
Prior to Pizza Pizza, Paul was Senior Vice President of Sales and Marketing for Energy Savings Income Fund (now known as Just Energy) from 2007 to 2008, and was Vice President of Wholesale Energy Group from 2006 to 2007. Earlier in his career, he worked with several other leading organizations such as Imperial Oil (Esso) and Morgan Stanley.
Paul has sat on the Toronto Zoo fundraising cabinet, and on the Board of Governors of Excellence Canada, of which Pizza Pizza is a founding Partner. Paul is also an active member of The Young Presidents Organization (YPO). Born and raised in Alberta, Paul now resides with his wife and two children in Toronto. He is an avid skier and enjoys travelling with his family.
Paul's favourite pizza: "New York style pepperoni, on whole wheat thin crust, with hot banana peppers."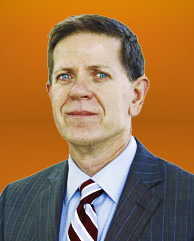 Curtis Feltner
Chief Financial Officer and Vice President, Finance
Curtis Feltner holds a B.Sc. degree from Indiana University. Mr. Feltner became a certified public accountant in 1983, joining the Company as the Controller in 1993. He was promoted to Chief Financial Officer in 1999 and Vice President, Finance in 2005. Prior to joining the Company, he worked in a financial capacity in the real estate industry for 10 years.
Curt´s favourite pizza: "I like running and working out, so the Mediterranean Vegetarian is my favourite.  I get my veggies and protein load, plus the thin crust cuts the carbs."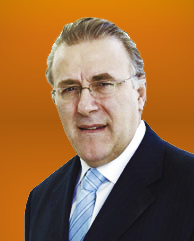 Sebastian Fuschini
Vice President, Franchising
Following graduation from Centennial College in 1980 with a business degree, Mr. Fuschini worked in the food industry with Burger King and Movenpick. In 1981, Mr. Fuschini joined the Company as a district supervisor, where he was able to learn the business from the ground up.  When the decision to form a structured Franchising Department was made in 1990, Mr. Fuschini's experience and hard work made him a natural choice to head the department — initially as Director, Franchising and later as Vice President.
Sebastian´s favourite pizza: "Mediterranean Vegetarian with hot peppers!"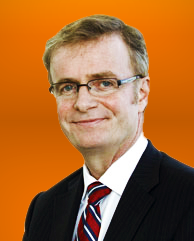 Paul Methot
Vice President, Operations
Mr. Methot received a Bachelor of Arts (Hons.) in Business Administration from the University of Western Ontario in 1983. Mr. Methot initially worked for Coopers & Lybrand in the area of mergers and acquisitions. He first joined the Company as Director of Real Estate in 1984, leaving to work for First City Investments in the real estate area from 1988 to 1989.
Mr. Methot returned to the Company in 1989 as Director of Real Estate. From 1990 to 1993, he served as Vice President, Corporate Development. From 1993 to May 2005, Mr. Methot served as Vice President, Commissary, at which time he moved into his current position as Vice President, Operations.
Paul´s favourite pizza: "Hawaiian with bacon."