Fan Zone Contests
The giveaways are big and the prizes are always fun, exciting and often delicious. Don´t miss out on your chance to win a Pizza Pizza contest.
Back to Savings Scratch and Win!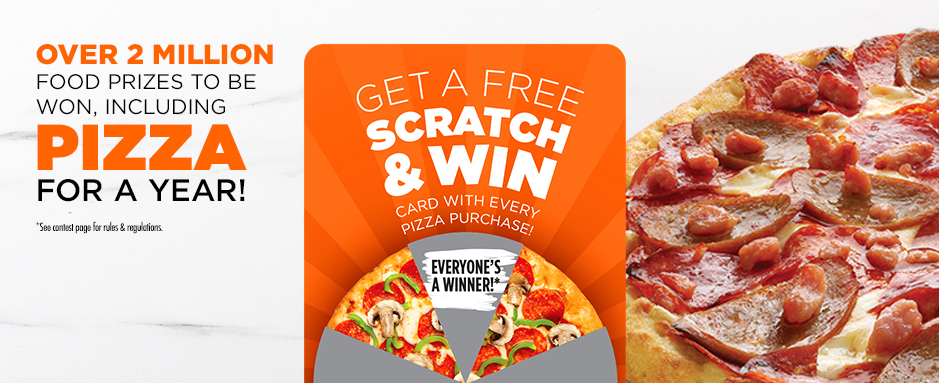 Rules & Regulations
Toronto Raptors "Score A Slice"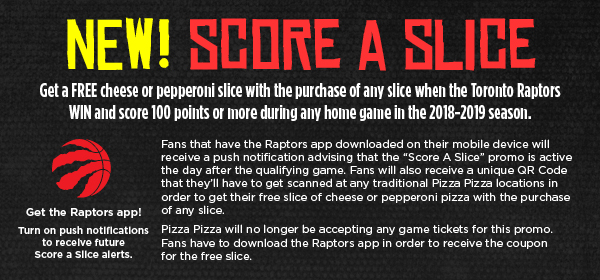 Your feedback is important to us!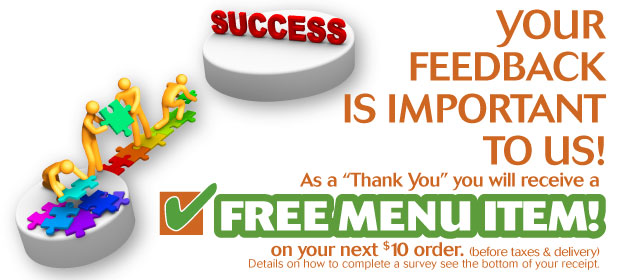 Complete our brief survey and let us know how your order experience was. As a "Thank you" you will receive a FREE menu item on your next $10 order (before taxes & delivery). Details on how to complete a survey see the bottom of your receipt. Must complete a survey within 3 days of order with receipt. Offer will be valid for 30 days from the date of receipt.