About our Food

CHICKEN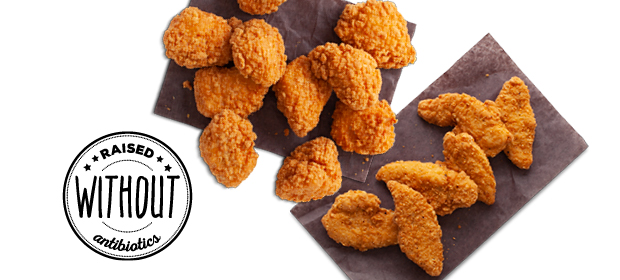 All of our chicken products are sourced from chickens raised without the use of antibiotics and fed a vegetable grain diet, free of animal by-products. Our Chicken Bites, Chicken Strips and Mini Chicken Sliders are also made with 100% White Breast Meat, in whole muscle form (not ground).
Raised Without Antibiotics FAQ:
What does it mean?
The animals have not received antibiotics from birth to harvest. That means that no antibiotic was administered to the mother, or the animal in any manner.
Drugs registered with CFIA as feed ingredients, veterinary biological products and vaccines are permitted to be used. 
Why is RWA so important right now?
Reducing or eliminating the use of medically important antibiotics in animals will contribute to the reduction of bacteria that are resistant to drugs used to treat infections in humans.
What happens if the chicken gets sick?
The veterinarian is required to ensure understanding of the health issues and may find it necessary to use natural treatments such as yeast based products to treat the chickens. If the non-antibiotic treatments are ineffective, the veterinarian will make the decision to remove the chicken from the RWA program, and medicate as necessary. The chicken will then be used in conventional production.
What protocols do we have in place to monitor this program?
Veterinarian supported with Annual Third Party Audits used to monitor the RWA program at our supplier.
Is this part of your Animal Care program?
Antibiotics will remain an important part of any responsible animal care program so that we and suppliers monitor the care of chicken in all of our RWA programs and address health issues in a timely fashion.

MOZZARELLA CHEESE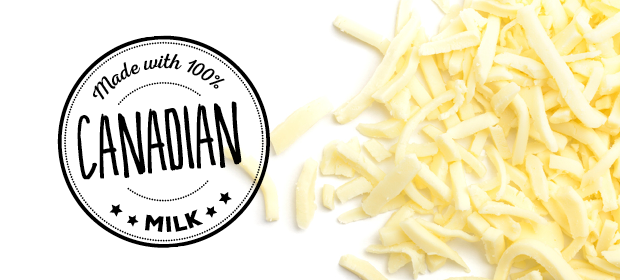 Our mozzarella cheese is made with 100% Canadian milk. Pizza Pizza is proud to support Canadian dairy farmers who dedicate their lives to producing milk of the highest quality. 

PIZZA DOUGH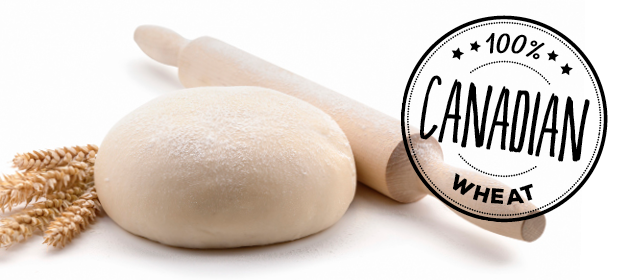 Our pizza dough is made with 100% Canadian Wheat and spring water, delivered fresh to our restaurants daily. Our crust is now thinner and dusted with durum semolina flour for a lighter artisan flavour.

HOMESTYLE TOMATO SAUCE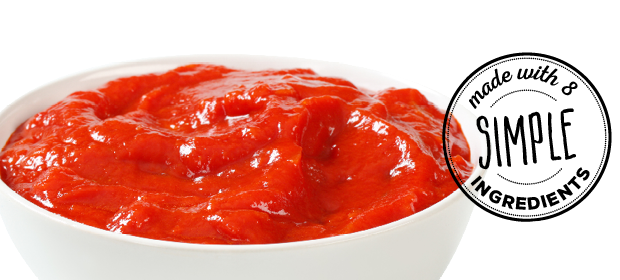 Our homestyle tomato sauce is made up of simple ingredients you can find in your own home, including: extra virgin olive oil, sunflower oil, sea salt, oregano, black pepper & garlic. Our vine ripened tomatoes are harvested at their peak and fresh packed within 6 hours to seal in their bold, vibrant flavours.

PLANT-BASED PROTEIN TOPPINGS

 Our plant-based protein options have been made available through a strategic partnership with: Yves Veggie Cuisine (plant-based pepperoni) and Field Roast Grain Meat Co., owned by Greenleaf Foods, SPC (plant-based chorizo crumble).  Both brands are proven leaders in the plant-based protein space and offer a unique flavour in all their products.

EGG PRODUCTS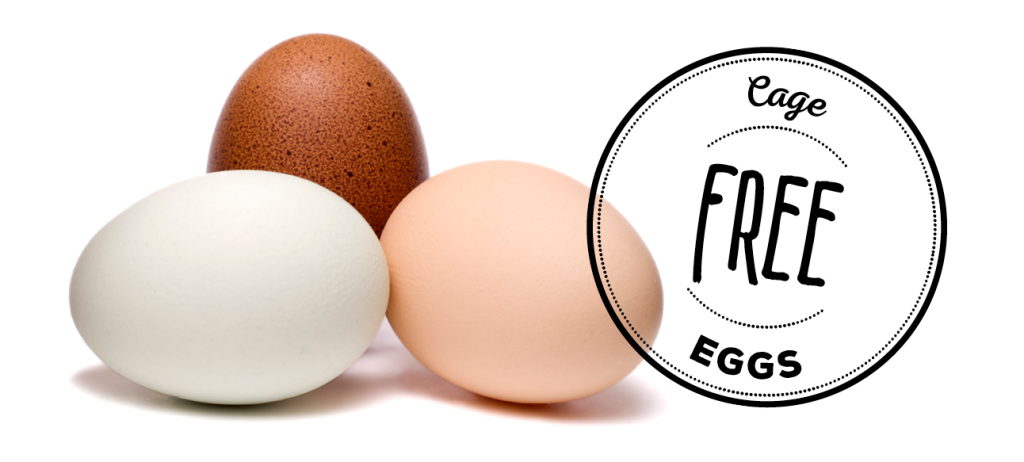 Pizza Pizza does not offer any egg or egg products as part of our extensive menu offering. We do however have a small number of items that contain egg as minor ingredients. As such, we are committed to working with our suppliers to transition products containing egg as an ingredient to a 100% cage-free source by 2025