Leadership Team
Get to know our big cheeses
At Pizza Pizza, we've built a culture that's open, respectful and proud, while being a company driven by performance, innovation and recognition. We're grateful to have a leadership team that lives and inspires these values every day!
Paul Goddard
President & CEO, Pizza Pizza Limited
Paul Goddard holds a Bachelor of Science degree with Honours, Mechanical Engineering, from Queen's University, is a licensed Professional Engineer, and holds an MBA from London Business School, United Kingdom. Paul joined Pizza Pizza in 2009 as Chief Information Officer and Vice President, Enterprise Development, before being appointed Chief Executive Officer in 2010.
Prior to Pizza Pizza, Paul was Senior Vice President of Sales & Marketing for Energy Savings Income Fund (now known as Just Energy) from 2007 to 2008, and was Vice President of Wholesale Energy Group from 2006 to 2007. Earlier in his career, he worked for several other leading organizations such as Imperial Oil (Esso) in Canada and Morgan Stanley in the UK.
Paul has sat on the Toronto Zoo fundraising cabinet, and on the Board of Governors of Excellence Canada, of which Pizza Pizza is a founding Partner. Paul is also an active member of Young Presidents Organization (YPO). Born and raised in Alberta, Paul now resides with his wife and two children in Toronto. He is an avid skier and enjoys travelling with his family.
Paul's favourite pizza: "New York style pepperoni, on whole wheat thin crust, with hot banana peppers."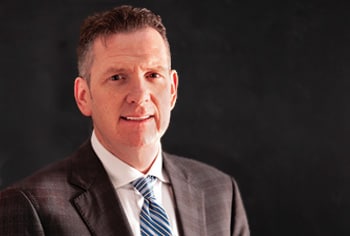 Philip Goudreau
Chief Operating Officer
Philip Goudreau joined Pizza Pizza in 2011 as Vice President of Operations and Development for Pizza 73. In 2013, he was promoted to the role of Senior Vice President, Operations and Development for Pizza 73. In 2019, Philip's role was further expanded to cover Operations nationally for all Pizza Pizza and Pizza 73 restaurants, and in 2020 Philip was promoted to Chief Operating Officer for the company. Philip now overseas all Operations, Business Development (Non-Traditional), Franchising, Real Estate, Supply Chain, Customer Contact Centres and Pizza 73. Prior to joining Pizza Pizza, Philip spent his career with Wendy's Restaurants of Canada Inc. for 22 years in various Training and Senior Operations roles where he managed business in both Eastern and Western Canada.
Philip enjoys spending time with his family and his two dogs ``Snoopy`` and ``Charli``, loves hockey, and is a Harley Davidson enthusiast.
Philip's favourite pizza: "Sweet Chili Thai Gourmet Thin at Pizza Pizza, and at Pizza 73, a thin crust with Tandoori Chicken and Black Olives."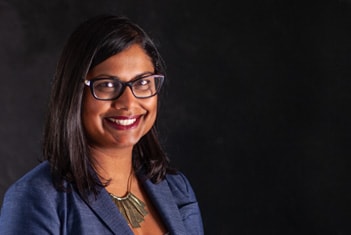 Christine D'Sylva
Chief Financial Officer
Christine D'Sylva joined Pizza Pizza in 2007, and has held progressively senior roles, including Vice President, Finance & Investor Relations from 2016. In January 2021, Christine was promoted to Chief Financial Officer. She is responsible for overseeing Pizza Pizza's finance and accounting departments, and our corporate financial reporting. Prior to joining Pizza Pizza, Christine was an accomplished audit professional at KPMG LLP in Toronto from 2000-2007. Christine obtained a Bachelor of Arts (Accounting) and a Master of Accounting from the University of Waterloo, and holds the CPA and CA designations.
When she is not at work you can find Christine at the park with her two sons, reading a book, or giving back to the community as the Treasurer of Children's Garden Foundation.
Christine's favourite pizza: "Gourmet Thin Chicken Chili Thai."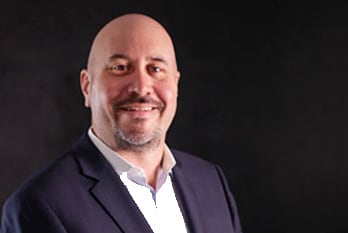 Chuck Farrell
Vice President, Franchising & People
Chuck Farrell joined Pizza Pizza in 2017 as Vice President, Human Resources. In 2019, he undertook expanded responsibilities and modernized our training curriculum and approach which culminated with the launch of our newly renovated Innovation & Learning Centre. In 2020, Chuck's scope expanded again and he was promoted to the role of Vice President, Franchising & People. He is a 20+ year veteran in the retail and restaurant industries. Previously he worked for well known organizations such as Loblaw, Yum! Restaurants International and most recently Walmart Canada where he held the role of Vice President, Human Resources supporting its national operations of 400 plus retail stores in the country. Chuck holds a Bachelor of Arts degree with Honours from the University of Toronto and also a postgraduate diploma in Human Resources Management from Humber College. He also holds the Certified Human Resources Leader (CHRL) designation. In 2021, Chuck was appointed to the Board of Directors of the Canadian Franchise Association (CFA), representing Pizza Pizza.
When he's not at Pizza Pizza's headquarters Chuck can often be found in the outdoors hiking with his two dogs, watching a baseball game, or chasing alligators away from his golf ball in Florida.
Chuck's favourite pizza: "New York style pepperoni, fresh mushrooms and green olives."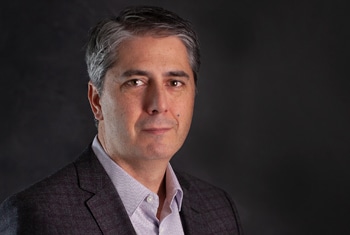 Adrian Fuoco
Vice President, Marketing
Adrian joined the leadership team in 2019 as Vice President of Marketing for Pizza Pizza and Pizza 73.
Prior to Pizza Pizza, Adrian spent his career at Boston Pizza and Canadian Tire, honing his marketing skills in both the foodservice industry and hard goods retail. In his 12 years at Canadian Tire, Adrian was instrumental in launching the JumpStart brand and the 'Canada's Store' campaign, with supporting "Canadian Tire Guy" spokesman. During his five years at Boston Pizza, Adrian refocused the brand on its roots in pizza, sports and family gatherings. Memorable work at BP included the Pizza in Bed pizza box and the Mini Patio Chair pizza savers.
Adrian enjoys spending time with his wife and twin girls, his collection of whiskies from around the world and puttering around the house fixing things on weekends.
Adrian's favourite pizza: "New York style Pepperoni, Green Olives, Bacon."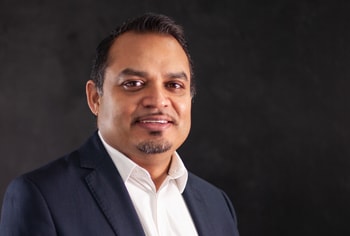 Amar Narain
CIO and Vice President, Information Technology
Amar Narain joined Pizza Pizza in November 2000 in Information Technology, responsible for the core infrastructure. His calm, intelligent ability to strategically and effectively integrate technology into the company's business goals allowed him to climb the corporate ranks. Amar has over 20 years of experience in the Information technology industry. He spent the first five years of his career gaining experience in different industries before joining Pizza Pizza Limited. Past experiences include Montreal Neurological Hospital, Future 2000 Inc. (IT Consulting) and DS MAX International with sister companies in the GTA and international branches in China, the Caribbean and the United States. Amar holds an Electronics Engineering Technologist diploma from Dawson College in Montreal and has obtained a number of certificates from various organizations such as Schulich School of Business, SANs Org, Microsoft and Cisco.
Amar spends most of his leisure time with his two young girls doing various activities.
Amar's favourite pizza: "Sweet Heat - Topped with grilled chicken, pineapple, hot banana peppers, mozzarella cheese with thin crust."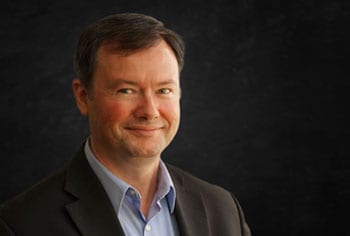 Paul Rice
Vice President, Operations & Development, Pizza 73
Paul Rice joined Pizza Pizza/Pizza 73 in 2013 as the Director of Operations for Pizza 73. He led and managed the Pizza 73 Operations team and Training team while working in close collaboration with every workgroup and function across the organization. In 2020, Paul was promoted, and joined the leadership team as the Vice-President of Operations of Pizza 73.
Prior to joining Pizza Pizza/Pizza 73, Paul spent 24 years with Wendy's Restaurants of Canada, Inc., working through various restaurant and multi-unit management roles in Ontario, and ultimately as Operations Director in Alberta.
Paul enjoys spending time with his family. His interests include reading, spending time outdoors, baseball and gardening.
Paul's favourite pizza: "The Pizza 73 Great Canadian Pizza: Sliced hot sausage, bacon, mushroom and red onions."