Socially Responsible to You
Social contribution and respectful relationships with stakeholders are woven into Pizza Pizza´s moral, entrepreneurial and cultural fabric and are outlined within its principles.
One of the social contributions we are most proud of is our Slices for Smiles Foundation. Created in October 2007 to commemorate Pizza Pizza´s 40th anniversary, the foundation helps organizations that provide the fundamental building blocks of life to children in Canada, such as education, healthcare, nutrition and social support. In such a short period of time, we´ve been able to raise more than $1,300,000 to children´s charities across the country.
Pizza Pizza also sponsors hundreds of community initiatives throughout the country including sports, the arts, cultural activities and civic groups. We also work closely with more than 1,900 elementary schools and organizations of all sizes each year to help local volunteers raise money for local causes.
At the core of our social commitment is an eco-friendly program that explores ways to make our business and industry sustainable. We work with suppliers, franchise partners and community groups to develop practices that eliminate waste, encourage recycling and protect the environment. As a result, at our distribution centres alone, we have been able to keep 10 million square feet of cardboard out of landfills thanks to the use of reusable plastic totes.
Each April, we celebrate Earth Month with our Cells for Slices campaign. The program encourages customers to drop off their used cell phones and handheld devices at participating Pizza Pizza locations in exchange for a free slice of pizza. We then ensure that all devices are safely recycled and diverted from landfills. Proceeds generated from the recycling and refurbishing of these used handheld devices go to benefit Food Banks Canada.
Our commitment to the environment is encompassed in everything we do, including our work environment. In 2009, we moved into a specially designed, environmentally sound office. The facility features three wind turbines and rooftop panels that help power our call centre, along with passive solar heating and storage cell batteries that provide 24 kilowatts of generating power and store up to 100 kilowatts for when wind and solar generation is not available. Our new headquarters has provided a 10 to 15 per cent reduction in overall electrical load.
More on Pizza Pizza and the environment: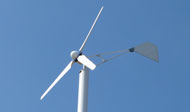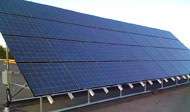 Pizza Pizza has kept over 5,600 cell phones out of landfills through the Cells for Slices program
In 2008, Pizza Pizza introduced the use of eco-friendly cleaning products at its locations
84,000 trees are saved each year through the use of recycled materials in Pizza Pizza´s pizza boxes
In addition to pizza boxes, Pizza Pizza also uses recycled materials in its single slice pizza trays, single slice pizza bags and all napkins
An additional 3,000 trees are saved each year through the use of kraft coloured napkins at Pizza Pizza locations
Pizza Pizza uses re-useable totes to distribute food and supplies to franchises, reducing the company´s dependency on cardboard and disposable packaging. The program saves more than 10 million feet of cardboard annually
The distribution centre also deposits flour directly into silos, by doing so 540,000 flour bags are saved each year
All warehouse lighting at Pizza Pizza has been changed from the 400W metal bulbs to energy efficient 100W T5 high output bulbs. This reduces the overall energy use by 75% while increasing the luminous output by 30%
Pizza Pizza´s warehouse also includes a passive solar wall, which is a series of black panels with air gaps to help heat the space via circulating air
In 2009, Pizza Pizza worked with Tree Canada to plant over 2500 hundred trees in Canada – 1500 in BC and 1000 in Quebec
Pizza Pizza sponsors Toronto´s 20-minute makeover each year, making free gloves and garbage bags available to anyone wishing to participate in the cause at its participating GTA locations across the city